SCOTUS Strikes Down Biden's Loan Cancellation Plan
After months of speculation the Supreme Court finally handed down their decision, upholding a lower court's decision that the Biden cancellation plan was not legal. The Court hit on several topics. They said the "modify and waiver" provisions of the HEROES Act (which is what Secretary Cordona was citing to justify the cancellation plan) were being taken way out of context, and the plan for forgiving $400B in student loan debt basically equated to a new set of rules being written. The justices also referenced Congress' original intent for the HEROES Act, precedent from the actions of previous education secretaries, and separation of powers concerns. Read our full write-up here.
Fed Pauses Rate Hikes…Finally!
After 15 months of consecutive interest rate hikes, the Fed finally took a break in June and left interest rates at 5% to 5.25%. Unfortunately, all the committee members indicated one or two hikes may still be coming this year. The impact for mortgage and student loan refinancing rates has been severe. 18 months ago, we were helping borrowers lock in 2% fixed rates on 5-year terms, and 3.5% on 20-year terms. Today those same terms are more like 5.5% and 8%. And don't even get me started on mortgages. Needless to say, this pause is welcome news. And while we may not be out of the woods yet, economic indicators show that inflation is cooling. We've got our fingers crossed rates will begin to fall in early 2024, if not sooner. If you're one of the thousands of borrowers who have been putting off refinancing due to the pause, I would encourage you register for one of our free refinancing suitability meetings this summer and let us see if we can find you some savings opportunities in this current market. Even if the savings are relatively small, every little bit helps. The lenders we work with charge no fees of any kind. That means we can re-refinance the loan later to lock in more meaningful savings as rates decline in the next couple of years (hopefully).
GOP Student Loan Plan
On June 14th Senate Republicans introduced a student loan initiative called "Lowering Education Costs and Debt Act." It includes five key provisions, with the most notable being borrowing limits for graduate plus loans. We honestly don't think this has any chance of passing, given the current state of power in Washington. We're going to stick with our rule about not wasting your time talking about proposals, and not getting into the weeds with this one. But you can dive into it here if you're curious.
Get Your Plan in Place
With the SCOTUS case settled, payment pause ending August 30th, and major IDR changes on the horizon, this is the time to revisit your loan repayment strategy or get your initial plan in place. Click here to learn more about how our dedicated advisory team at DWOQ can help relieve your student loan stress and save you money.
We hope everyone has a safe and enjoyable holiday!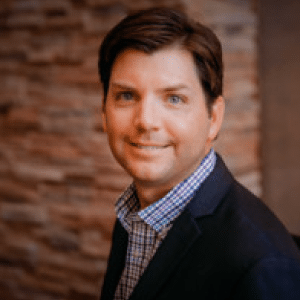 Brandon Barfield
Brandon Barfield is the President and Co-Founder of Student Loan Professor, and is nationally known as student loan expert for graduate health professions. Since 2011, Brandon has given hundreds of loan repayment presentations for schools, hospitals, and medical conferences across the country. With his diverse background in financial aid, financial planning and student loan advisory, Brandon has a broad understanding of the intricacies surrounding student loans, loan repayment strategies, and how they should be considered when graduates make other financial decisions.