It's a HARD NO! SCOTUS thoroughly gutted Biden/DOE's loan cancellation plan Friday morning, holding back no punches.
First, on the issue of standing, they basically said that the state of Missouri could use Mohela's financial losses to bring the case because Mohela is a state-affiliated entity from several angles, while also a private entity as well.
With that, they moved on to the real issue at hand, which is the language of the HEROES Act, what it was intended for, and executive overreach. Here are a few of the takeaways:
The court said that the "waive and modify" provisions of the Hero's Act had to be taken practically and could not be used to justify such mass forgiveness.
They claimed the DOE's forgiveness plan entailed "basic and fundamental changes." They went as far as saying "the Secretary has drafted a new section of the Education Act from scratch by "waiving" provisions root and branch and then filling the empty space with radically new text."
"In sum, the Secretary's comprehensive debt cancellation plan is not a waiver because it augments and expands existing provisions dramatically."
It is not a modification because it constitutes "effectively the introduction of a whole new regime."
"…when the Secretary seeks to add to existing law, the fact that he has "waived" certain provisions does not give him a free pass to avoid the limits inherent in the power to "modify." However broad the meaning of "waive or modify," that language cannot authorize the kind of exhaustive rewriting of the statute that has taken place here."
"All this leads the Court to conclude that "[t]he basic and consequential tradeoffs" inherent in a mass debt cancellation program "are ones that Congress would likely have intended for itself."
It seems the White House was well aware of this outcome, and already had their next move ready. Within hours of the SCOTUS ruling President Biden and Secretary Cardona held a press conference outlining a three step plan of action:
First they will try again for mass loan cancellation through the Higher Education Act (HEA). Similar to the HEROS Act, it includes provisions allowing the Secretary to make certain changes, including "releasing" certain borrowers from their debts. This is a complex and lengthy process, however, which we'll cover in separate post.
Next, ED will fast forward some of the proposed changes to the IDR programs, which many had already dubbed "Biden's Plan B," foreseeing today's decision. These imminent changes offer lower payments and greater interest subsidies, while the greater overhaul (set for 2024) offers further payment reductions and more genrous loan forgiveness provisions.
Finally, Cardona announced an "on ramp" for borrowers who struggle to make payments by giving them one year of no penalties should they not be able to make payments. Interest will accrue during this time, however, and those who do not make payments will not receive credit towards any sort of forgiveness.
Click here to see our full coverage of the Biden student loan cancellation plan from the beginning.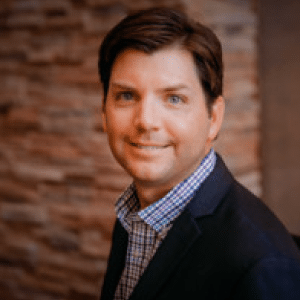 Brandon Barfield
Brandon Barfield is the President and Co-Founder of Student Loan Professor, and is nationally known as student loan expert for graduate health professions. Since 2011, Brandon has given hundreds of loan repayment presentations for schools, hospitals, and medical conferences across the country. With his diverse background in financial aid, financial planning and student loan advisory, Brandon has a broad understanding of the intricacies surrounding student loans, loan repayment strategies, and how they should be considered when graduates make other financial decisions.