Today's medical residents have many things in common: long hours, tons of stress, modest salary, lots of patients to see, a future career path which isn't quite clear yet, and usually a mountain of student loan debt that they must manage. At Student Loan Professor, we get that! In fact, we founded our company specifically for this reason and for this demographic.
It is critical that residents understand the latest loan repayment programs and strategies, and learn how to apply them within the context of their specific career paths. Yet reliable information can be hard to come by with so many "advisors" claiming to know about student loans while having a hidden sales agenda. The only thing worse than NO student loan advice is BAD student loan advice. Student Loan Professor has no sales agenda! Our residency talks are usually free, and the only thing we sell is student loan advice!
We regularly give 30-60 minute student loan talks during didactics, grand rounds, orientation, Housestaff meetings, and other venues. Remote presentations are offered at no cost. If you'd prefer we come on-site, we'll usually request travel expenses be covered along with a modest speaker fee.
If you would like to explore offering any of these resources to your students, residents, or employees, please contact Brandon Barfield at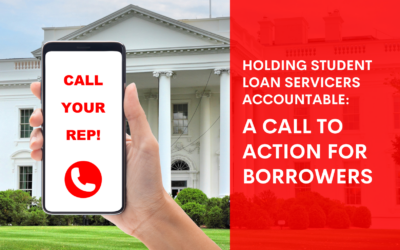 This is a call to action. Until there is more outside pressure applied to the loan servicers, things are not going to improve anytime soon. They need to admit they have system issues, communicate with their customers, and provide educated and honest solutions to their problems.  
read more