SLP was founded with a simple goal: to help students and graduates manage their debt as effectively as possible. To us, "effectively" means you have affordable payments, so you are not drowning in debt early in your career. It means you spend as little out-of-pocket to pay off your debt as soon as possible. It also means you have a reliable repayment strategy in place so that you can stop stressing over your student loans. Here are a few ways we can help…
Student Loan Consultations
The DWOQ Annual Service Offering
Refinancing Suitability Analysis
Comprehensive Student Loan Consultations
Are you interested in loan forgiveness? Do you need payment relief through income driven repayment plans? Do you want to thoroughly explore all of your options and lay out a detailed strategy to manage your debt? If so, click the button below to learn more and experience for yourself why our consultations have a satisfaction rating of over 95%!
The DWOQ Annual Service Offering
Putting together a game plan is one thing. Executing that plan and adapting it as life takes it's course is another. It requires reviewing your plan on a regular basis, making changes as needed, ensuring it complements your other financial goals, and having access to ongoing support. That is why we offer ongoing service after your initial consultation.
Refinancing Suitability Analysis
Sometimes your loan repayment strategy is simple…pay back your loans as quickly and cheaply as possible. If that's where you are, the first step is to refinance and drop your interest rates. Unlike our competitors, we're going to take a hands-on approach and guide you step-by-step through this process. And we're not going to charge you a dime!
You will be forced to make many important financial decisions early in your career, and you cannot look at student loans in a bubble. Ultimately, each financial decision you make will impact some other area of your finances. We have internal and external resources to answer all of your financial questions and get the unbiased guidance you need to make smart decisions.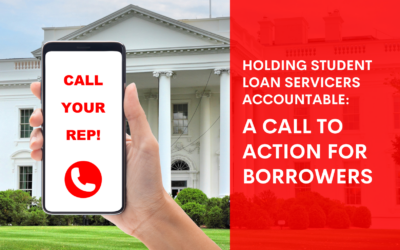 This is a call to action. Until there is more outside pressure applied to the loan servicers, things are not going to improve anytime soon. They need to admit they have system issues, communicate with their customers, and provide educated and honest solutions to their problems.  
read more
If you would like to explore offering any of these resources to your students, residents, or employees, please contact Brandon Barfield at