As the summer quickly approaches, so also does the end of the CARES Act interest and payment halt after September. Recently confirmed Education Secretary Miguel Cardona suggested that while this administration is open to extending the payment and interest halt, borrowers should begin planning to enter repayment in October if our economic recovery continues. What does this mean for you?
Student loan servicers continue to be challenged by the CARES Act changes. We've had clients simply told that there's no representative available to speak with when they called. As a result of capacity and other challenges, a few considerations for you:
Income-Driven Repayment (IDR) plan renewals remain extended with the CARES Act. Unless your income has decreased or there's a need to update your repayment plan, we're advising borrowers to enjoy the extension and await renewal details following the end of the CARES period.
Employment Certification Forms (ECF) completed during the CARES Act payment halt may be rejected, as FedLoans doesn't recognized the "forbearance" as qualified time towards PSLF. Rest assured, the language in CARES states that this time DOES count, assuming you were in a qualifying repayment plan when the halt began on March 13th, 2020. If you are unsure of this, contact your DWOQ Advisor or register for a consultation.
As a result of this common ECF error, we are advising borrowers to hold off on submitting ECF forms until at least later this year. We'll keep you posted.
For 2021 graduates, congratulations on finishing school! In most cases, we're advising that borrowers consolidate after they graduate, but before they start training/work, as your grace period does not count towards loan forgiveness. To help current and recent graduates make sense of their options, we'll be hosting live webinars later this month, register HERE. Tune in for a refresher, or share with your peers.
For doctors approaching their transition to practice, refinancing rates remain at historic lows for those entering for-profit roles or private practice. We'll be hosting a webinar alongside SOFI, in partnership with the AOA, to talk about student loan strategies for transitioning to practice. Register for this one HERE.
For those exploring PSLF-qualified roles, get your resume up on www.pslfjobs.com! Cleveland Clinic, CentraCare, and Scotland Health have recently posted jobs, and hospital recruiters are increasingly perusing PSLF candidates in this growing network.
For California physicians (and dentists), where PSLF is more scarcely available due to the for-profit physician silos that exist in CA hospitals, we have learned about a generous new loan repayment program, CalHealthCares, where $300k is available for those working with medi-cal beneficiaries. Learn more HERE.
For all our rising Chief Residents out there… Our seasoned presenters are at the ready to host live Zoom sessions for your programs; reach out to us at help@slplive.wpengine.com with any presentation requests. Your Housestaff will thank you for it.
Alright, that's it for now… but 'til DEBT do us part.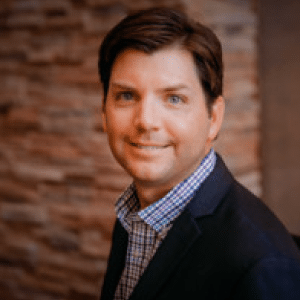 Brandon Barfield
Brandon Barfield is the President and Co-Founder of Student Loan Professor, and is nationally known as student loan expert for graduate health professions. Since 2011, Brandon has given hundreds of loan repayment presentations for schools, hospitals, and medical conferences across the country. With his diverse background in financial aid, financial planning and student loan advisory, Brandon has a broad understanding of the intricacies surrounding student loans, loan repayment strategies, and how they should be considered when graduates make other financial decisions.