As you may have seen, FedLoans dropped a bomb on those of us near to the student loan world by announcing last week that they don't intend to renew, or extend, their contract with the Dept. of Education which ends in December. They currently service federal loans for about 8.5 million borrowers… and are the contracted servicer for PSLF (1.2 million borrowers and growing), which makes this news of particular interest to us!
As the title of this posting indicates, while their track record hasn't exactly been impressive over the years, a hasty FedLoans exit is potentially disruptive for borrowers as it aligns closely with the CARES Act payment halt ending on Oct 1st, when 23+ million borrowers are scheduled to go back into repayment.
Will this news cause Biden to extend the payment halt? Perhaps…. but extending an emergency relief plan goes against the message of economic recovery otherwise being promulgated. We won't be so brazen as to guess what will happen, but we WILL keep you updated here… and we are confident that no matter the outcome, PSLF participants will not be in jeopardy if they continue to meet the program's core requirements.
THAT said, given this news and with the understanding that FedLoans could bow out as early as December 14th, borrowers pursuing loan forgiveness should isolate and save the following documentation:
Employment Certification Forms (ECF) and all reports of qualified payments made from FedLoans. Please note that when submitting these forms during CARES, FedLoans may errantly suggest you are not in a qualifying repayment plan; as long as you were before CARES took place, don't worry about this.
History of ANY and ALL qualified payments made that have not already been counted as qualified by FedLoans.
Longer term, we are hopeful that the new servicer(s) will perform better for borrowers. In the interim, DWOQ is committed to ensuring that you are able to remain focused on your career as we serve as your advocate.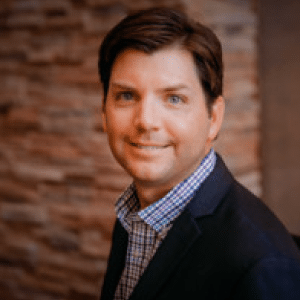 Brandon Barfield
Brandon Barfield is the President and Co-Founder of Student Loan Professor, and is nationally known as student loan expert for graduate health professions. Since 2011, Brandon has given hundreds of loan repayment presentations for schools, hospitals, and medical conferences across the country. With his diverse background in financial aid, financial planning and student loan advisory, Brandon has a broad understanding of the intricacies surrounding student loans, loan repayment strategies, and how they should be considered when graduates make other financial decisions.