Well there's been no shortage of student loan news since we last checked in with you, so without further adieu:
$1.9 Trillion Stimulus Impact
The latest COVID stimulus is expected to pass this week, and while it contains no DIRECT student loan relief, there's a provision in it that eliminates any tax liability of student loan forgiveness and/or cancellation through 2025. This could pave the way for some loan cancellation this year but, in his last Town Hall, President Biden indicated that he would not cancel as much as $50k. $10k seems to be under more serious consideration.
Keep in mind that federal loan cancellation would be subject to income limits, with the possibly that those making over $125k (ahem, doctors) are phased out.
More impactful for many borrowers is that this elimination of tax liability would also apply to Income-Driven Repayment (IDR) plan loan forgiveness. The first of these plans, Income-Contingent Repayment (ICR), was made available in 1993, and for those who used it properly and maintained documentation (an admittedly difficult task given the servicing environment back then), the forgiveness granted becomes non-taxable as a result of the stimulus. We hope for this to become the case for the all Income-Driven plans available today. In any case, expect to see increasing media coverage on the shortcomings of the ICR plan, which should not be attributed to the more broadly used and better understood IDR plans today.
Employment Certification Form Issues
For those of you pursuing PSLF, we are seeing an increasing number of clients who submit Employment Certification Forms (ECF) which come back with a number of payments in "pending review" status. We are inclined to, given the challenges loan servicers are facing administering stimulus benefits, hold off on submitting continuing ECF forms until the interest rate and payment pause is complete in the Fall, or we are seeing less issues. Stay tuned, or contact your DWOQ Advisor with questions or concerns.
PSLFjobs Platform
There are 1.4 million individuals pursuing PSLF today, and the number of clinician jobs available on PSLFjobs, the first jobs platform dedicated solely to PSLF, continues to grow daily. We invite you to create a profile or simply peruse the job opportunities. As qualified employers increasingly target student loan borrowers in their recruiting efforts, they'll also be able to find you through this exciting new platform.
To REFI or not to REFI… That is the Question
If you've been on the fence about refinancing over the past year, but hesitant to give up the CARES Act benefit of no interest and no payments scheduled to expire in September, now may be the time to reconsider. Over the past two weeks, we've seen private rates hit a floor, with a recent uptick in rates. Rates as low as 2.5% FIXED are available. If you're currently in any federal loan with a rate above 5%, and you're NOT pursuing federal loan forgiveness, we invite you to revisit the marketplace while rates sit near historical lows. Contact your Advisor, or register for a suitability analysis from our team.
As always, 'til DEBT do us part.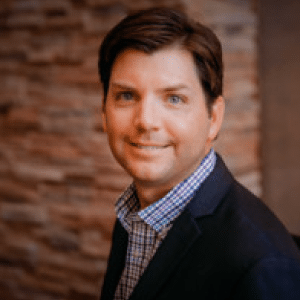 Brandon Barfield
Brandon Barfield is the President and Co-Founder of Student Loan Professor, and is nationally known as student loan expert for graduate health professions. Since 2011, Brandon has given hundreds of loan repayment presentations for schools, hospitals, and medical conferences across the country. With his diverse background in financial aid, financial planning and student loan advisory, Brandon has a broad understanding of the intricacies surrounding student loans, loan repayment strategies, and how they should be considered when graduates make other financial decisions.