Valued Clients and Readers,
We're probably aging ourselves with the Annie reference in this title, but it feels apropos as we enter week three following the promised decision from the Biden Administration on broad student loan cancellation… within two weeks. The latest suggests that we now won't have an answer until later in the summer.

Alas, extensions and indecision have plagued federal student loans since the CARES Act was passed, but the good news is that borrowers remain in a payment and interest halt until at least September (and yes, all this time counts towards IDR and PSLF forgiveness). While we await further action from the Oval Office, let's review where we stand currently, and the impact on graduate health professionals specifically:
Updates on The PSLF "Limited Waiver" and Concurrent Income-Driven Repayment (IDR) Waiver
While we were initially excited to hear that "certain types" of forbearance would count toward forgiveness, we have confirmed that residency forbearance will not give you PSLF/IDR credit under the waiver. FedLoan is still majorly backed up processing the flood of employer certification forms generated from the PSLF waiver. We have clients who submitted forms in February that have still not been processed. One way to avoid even further delays is to upload your ECF digitally using this link, as opposed to faxing it in: https://accountaccess.myfedloan.org/authentication/?returnKey=FILE-UPLOAD. For a refresher on all of the components of the PSLF Limited Waiver, review our detailed post here.
CARES Act Success Story
We helped a couple recertify last year while they were transitioning from residency to practice, and they were both approved for $0 payments. That payment cycle will not begin until CARES ends and will last a full 12 months. So, it will be a long time before they make any actual payments, saving them thousands! Unless you see a similar opportunity with your own income, do not certify until prompted by your servicer.
Refinancing Rates Continue Their Upward March
As inflation continues and the Fed raises rates, private market rates continue to increase. That said, refinancing competition among suitors (lenders) remains fierce. Always creative, SOFI is now offering a $2000 cash bonus for those who refinance before the end of June. Furthermore, they are offering a .25% rate discount (on top of their .25% autopay discount) for those who refinance more than $150k. Click here to check rates on your own, or here to connect with one of our expert advisors who can help you maximize your refi savings at no cost.
A New Academic Year Begins
For those who have recently graduated, as well as all of you continuing in training, we wish you all the best in the new academic year. Moving, changing employers, and getting married (thought we'd throw some nuptials in the mix) are all appropriate times to review your student loan and greater financial plans. We're here to help. Annual service clients click here to connect with your advisor. Prospective clients click here to learn more about our comprehensive loan consultations and get signed up!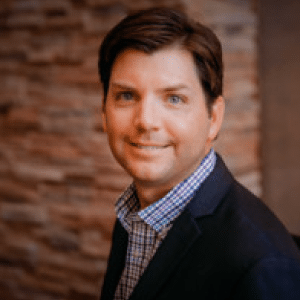 Brandon Barfield
Brandon Barfield is the President and Co-Founder of Student Loan Professor, and is nationally known as student loan expert for graduate health professions. Since 2011, Brandon has given hundreds of loan repayment presentations for schools, hospitals, and medical conferences across the country. With his diverse background in financial aid, financial planning and student loan advisory, Brandon has a broad understanding of the intricacies surrounding student loans, loan repayment strategies, and how they should be considered when graduates make other financial decisions.