This week, the Dept. of Education announced permanent changes to the PSLF program, along with some temporary provisions. Some details remain unclear, and we'll be examining new options that can be leveraged strategically in the coming months. That said, we'd like to summarize what we know will happen now. ALL of the following may be significant to you, so this list is not sorted in order of importance:
An extension of the key components of the PSLF & IDR Waivers
The one-time account adjustment that was announced back in April for borrowers using any Income-Driven Repayment (IDR) plan has not been completed yet, and won't be until July 2023. As a result, borrowers with non-Direct loans now have until May 1st of 2023 to consolidate to Direct and take advantage of this credit. We're sitll awaiting a bit more clarity on this from ED. Until then, check out the Fact Sheet released by the White House for more information.
Specific periods of Forbearance and Deferment will count towards PSLF
Economic hardship deferment, as well as administrative and mandatory forbearances, will now count towards PSLF. Additionally, non-qualified periods of deferment (such as In-school) or forbearance may now qualify if the borrower makes payments equal to what would be owed under an IDR or other qualified plan. This could positively impact those working towards PSLF while pursing advanced degrees.
No more reset of the "PSLF clock" when loans are consolidated.
Instead, they will receive a weighted average of existing qualifying payments. This is a generous update, but the "maximum credit" offered under the temporary provisions is optimal.
Definition of "full-time employment"
"Full-time" will no longer be based on the employer's definition. A single standard of 30 hours per week (average) will be used instead. This has been a roadblock for many providers we've worked with and is a welcome change.
Contractors working in qualifying environments may now qualify for PSLF
If an individual is providing services that by State law (eg. Stark law) cannot be filled or provided by an employee of that organization, an employer may certify their employment for PSLF even if they are an independent contractor. This change was specifically made on behalf of physicians working in California and Texas. The Department will publish a separate final rule addressing comments related to the definition of an eligible employer and its applicability to for-profit employers. We will continue to provide updates as this evolves.
Reconsideration for PSLF denials
There will be a formalized reconsideration process for borrowers to have their applications reviewed again if they think errors were made on their PSLF decisions.
Lump sum payments will count towards PSLF
This provision was already made back in 2020, but they are billing it as a new rule. For borrowers receiving bulk loan repayment through NHSC, state, or other repayment programs, this can help ensure that minimal overlap exists while you pursue PSLF.
Most of this will be effective beginning July 1st, 2023, and more details are due in November. Stay tuned for continued updates from our Advisory in the coming months.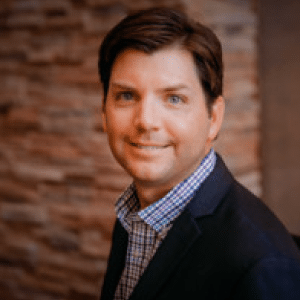 Brandon Barfield
Brandon Barfield is the President and Co-Founder of Student Loan Professor, and is nationally known as student loan expert for graduate health professions. Since 2011, Brandon has given hundreds of loan repayment presentations for schools, hospitals, and medical conferences across the country. With his diverse background in financial aid, financial planning and student loan advisory, Brandon has a broad understanding of the intricacies surrounding student loans, loan repayment strategies, and how they should be considered when graduates make other financial decisions.