Well, it's hard to believe it's already February this year! While student loan debt continues to dominate headlines, we've taken the "no news is good news" approach as the CARES Act payment halt remains in place through April, and no action on broad student loan cancellation has been taken… nor does it look promising based on the most recent reports.
THAT said, student loan relief remains available in the marketplace, so we'll choose to focus on what IS happening today:
Income-Driven Repayment Plan Renewals
First, borrowers enrolled in Income-Driven Repayment (IDR) plans will likely be able to avoid recertifying their income until as late as 2023. FedLoan recently told us that anyone with an anniversary day within 6 months of 5/1, when the CARES payment halt expires, will have their recertification date pushed out 12 additional months… which leads us to our NEXT update, regarding the FedLoan exit of loan servicing later this year.
While several servicers will take over the roughly 9 million borrowers serviced by FedLoan today, only one servicer will be assigned the 1.4 million (and growing) PSLF candidates: MOHELA. This is particularly good news for DWOQ clients, as we have great contacts at Mohela and can quickly escalate account issues if they arise. Some accounts have started to transfer there; all are scheduled to be moved before year end. While the account transfer supposedly includes your full loan history, we highly recommend you save copies of all payment history and prior servicer letters concerning your PSLF qualifications, payment plan, and consolidation. You can even call Fedloan and request a copy of your full transaction history.
Poverty Guidelines to Lower IDR Payments
We'll nerd out a little harder here with this next update: The IRS poverty levels for 2022 increased 5.5% (single) year-over-year. Why does inflation have a place in this update? We're glad you asked! When you use an IDR plan, payments are based on discretionary income, which is reduced by a higher poverty level income. Therefore, loan payments are reduced, creating additional relief.
PSLF Waiver Update
For those of you pursuing PSLF (or considering it), the latest stats now show 70k borrowers have received total, tax-free forgiveness, worth nearly $5 billion. This represents year-over-year growth of roughly 10x! We don't expect this growth to slow down with now $130 billion enrolled in the program. Speaking of PSLF… if you haven't done so already, set up a Job Seeker profile with our partner jobs platform, PSLFjobs. It takes less than 1 minute at THIS LINK (you can post resume later). From now until the end of February, every 25th registrant referred from DWOQ gets a $50 Amazon gift card.
Refinancing and Rising Rates
You've likely seen reports about rising inflation… heck, you've seen it at the gas pump, the supermarket and elsewhere. To curb rising costs, the Fed plans to begin increasing federal rates starting in March, and the private marketplace is already moving up. If you think refinancing is appropriate, or you want us to help you figure this out, contact your advisor or register for a free analysis at: https://slplive.wpengine.com/service/refinancing/
The best relief is having DWOQ in your corner!
Spending an hour or so discussing all of your loan repayment options with an experienced DWOQ advisor is a great way to ensure you are maximizing all savings opportunities, and have the right strategy which complements your unique circumstances. If you've never had a comprehensive student loan consultation with us, click here to learn more and sign up. If you have connected with us before, but it's been a while, click here to sign up for a renewal consultation.
That's all for now folks, but remember…. 'til DEBT do us part!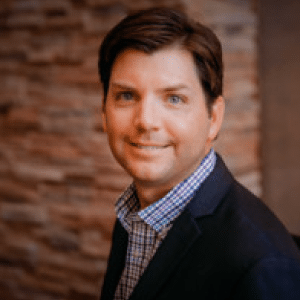 Brandon Barfield
Brandon Barfield is the President and Co-Founder of Student Loan Professor, and is nationally known as student loan expert for graduate health professions. Since 2011, Brandon has given hundreds of loan repayment presentations for schools, hospitals, and medical conferences across the country. With his diverse background in financial aid, financial planning and student loan advisory, Brandon has a broad understanding of the intricacies surrounding student loans, loan repayment strategies, and how they should be considered when graduates make other financial decisions.