I'll kick off this update with a huge congratulations to all 2023 graduates. Our team here at DWOQ is very happy for you as you mark this milestone and look to the future. Now on to student loans…
Am I the only one who is tired of seeing the same student loan stories recycled again and again? Whether it's the pending Supreme Court Decision on Biden's forgiveness plan, or the corresponding end of the CARES Act payment and interest pause, at this point, those headlines are basically clickbait. Don't get me wrong, these are huge events which will have major impacts on most borrowers this summer. But until something actually happens (hopefully in June), we'll focus on real news and updates in the student loan world!
Record High Interest Rates
Let's rip off the band-aid: with fiscal policy driving up interest rates in nearly all sectors, graduate-level students using Federal Direct Loans will pay rates that are at all-time highs for the 23/24 academic year. Why is this? You see, student loans are based off the 10-year treasury note and set each year in May. Of course there is a healthy markup of 2.05 to 4.6%.
Effective July 1, 2023, graduate-level borrowers will see their unsubsidized loan rate increase to 7.05%, and their PLUS loans increase to 8.05%. We've NEVER seen Direct grad PLUS loans surpass 8%. This is especially painful for medical and graduate health students, who are often forced to fund more than half of their education with graduate PLUS loans due to the strict limits on how much unsubsidized loans they can take out each year. But before you get too upset, it's probably worth noting that the old FFEL loans were fixed at 8.5% for many years. So, while it could be worse, it's not ideal.
Servicer Changes on The Horizon…Again
The Department of Education recently announced new servicer contracts taking effect next year. There will be a total of five loan servicers: Central Research, EdFinancial, Maximus (aka AidVantage), Mohela, and Nelnet. This means OSLA and ECSI will likely get the boot very shortly. This is the first step in the current administration's long-awaited servicing overhaul, which is designed to benefit borrowers from several different angles:
Servicers will receive more accounts (equaling more business for them) if their borrower clients have better outcomes and remain current, and they will be hit with penalties if they do not!
Special attention will be given to at-risk borrowers to improve their outcomes.
Updated cybersecurity provisions and compliance with consumer protection rules will be incorporated.
A single sign-on using a borrower's FSA ID hopes to improve the overall experience, making it easier to navigate between servicer websites and studentaid.gov.
PSLF candidates will be able to utilize any of the five servicers, with more PSLF processing and tracking happening through FSA and studentaid.gov, instead of directly with the servicers.
The end goal is for borrowers to no longer log in to servicer sites at all. Instead, complete account management capabilities will be provided through studentaid.gov, with the servicer brands eventually phased out entirely. Click here to learn more.
Changing Policies for Discharging Student Loans During Bankruptcy
It's no secret that Federal student loans are notoriously difficult to discharge as part of a bankruptcy proceeding. The consensus is that most of the time it simply does not work. This is partially because the claimant must initiate a special lawsuit within the bankruptcy proceedings, and then demonstrate their student loans would cause an undue hardship. With income-driven repayment plans in existence for over 20 years, however, that can be difficult to substantiate. After all, an IDR plan can bring your payment down to $0.
While the law is not changing, its policies and procedures are. Moving forward, the Department of Justice and the Department of Education will be working closely together for student loan discharge during bankruptcy proceedings. One change to note is a new 15-page attestation form which proactively asks borrowers about their different issues and gives them multiple open-answer boxes to detail their circumstances. Additionally, Justice Department Attorneys have been provided with more guidelines to consider when making recommendations to the bankruptcy judge on whether to grant the discharge. Make no mistake: the bar for student loans remains much higher than for private loans. However, this is good news for those finding themselves in dire straits. Click here to learn more.
That's all the relevant news for now. Again, I expect some major headlines to drop in June, likely near the end of the month. Until then, I hope everyone has an enjoyable Memorial Day weekend.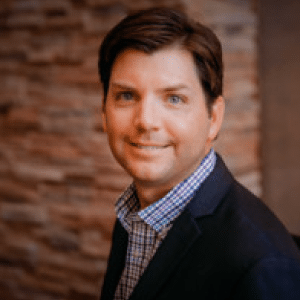 Brandon Barfield
Brandon Barfield is the President and Co-Founder of Student Loan Professor, and is nationally known as student loan expert for graduate health professions. Since 2011, Brandon has given hundreds of loan repayment presentations for schools, hospitals, and medical conferences across the country. With his diverse background in financial aid, financial planning and student loan advisory, Brandon has a broad understanding of the intricacies surrounding student loans, loan repayment strategies, and how they should be considered when graduates make other financial decisions.