Happy July, everyone! I hope you're having a great summer outside of the student loan realm, because if you are a borrower, I suspect it may not be going exactly as expected. Millions of Americans with student debt hoping for Biden's $10k or $20k in loan forgiveness have been let down, while another 800,000 mostly unsuspecting borrowers will actually have their loans discharged. And the rest of us are just trying to beat the heat! I've got big stories to cover this month, so let's get into it.
SCOTUS Strikes Down Biden's Loan Cancellation Plan
We ran this story in our previous newsletter, but we're highlighting it here in case you missed it. Even if you did catch the news, you may want to read our coverage or dig into the Court's opinion. We think the commentary behind the ruling provides critical insight as to whether Biden's second attempt at mass loan forgiveness (this time through the Higher Education Act) will succeed. Something tells me we're going to have a case of déjà vu around this time next year.
Biden's Plan B
The President and Secretary of Education were likely well-aware of the SCOTUS decision before it was announced. They came out swinging within hours with a robust, three-part action plan to provide loan relief to borrowers. They are again trying for mass cancellation, finalizing and fast-forwarding changes to the IDR plans, and creating an on-ramp for struggling borrowers. It's a lot to cover, so check out our dedicated article here.
Final Details for New Income Driven Repayment Plan
It seems the administration has been holding out on us. For months we've been waiting for the fine-print and rollout date for the new IDR plan, and the related changes to the existing plan. We reported on the proposed changes back in January, which included some exciting enhancements. As part of the response above, the Dept of Education not only signed off on the changes (mostly as proposed), but also fast-tracked some of those changes to take effect in August. The new SAVE plan will help most borrowers save some money on their loan repayment via one feature or another, and it will be an absolute game changer for undergraduate borrowers with lower incomes and/or smaller debt loads. We've updated our original blog from January with all the details you need to know.
$39B in Loan Debt Wiped Away for 800,000 Borrowers
The IDR One-Time Account Adjustment is in full swing. If this doesn't ring a bell, it followed the very impactful PSLF Waiver from 2022 which essentially gives borrowers IDR payment/forgiveness credit for certain types of loans, payments, or forbearances which technically aren't supposed to count. As a result, many borrowers are finding they are now much closer to 10-, 20-, or 25-year forgiveness, with many receiving notices that they have now been granted full forgiveness! We've made a quick update to that original post as well to reflect the headline, but the details have not changed.
DWOQ Is Rebranding!
Now this next story is a big deal for us, but we hope it will have little impact on most of our current clients and readers. When Jason DiLorenzo and I founded DWOQ in 2015 it was primarily for the benefit of physicians. We naturally evolved into serving graduate health professionals as well, such as veterinarians, dentists, and pharmacists. Along the way, we also had the privilege of helping borrowers outside of the healthcare sphere, often assisting spouses. While we work hard to maintain a high level of expertise with the explicit economics and programs for physician debt management, most of the strategies we employ are not specific to healthcare. We're happy to assist any borrower who wants our help, regardless of their degree or profession. With millions of borrowers about to return to repayment, and a tremendous amount of change happening with student loan programs, we've decided it's time to rebrand to a name which is more inclusive to borrowers from all professions, and clearly conveys the services we are proud to provide. With that said, I am extremely excited to announce the upcoming launch of Student Loan Professor. Click here to read our detailed announcement and stay tuned for more information once our new site goes public in August.
That's it for now! As the return to payment date approaches in September, we expect more headlines and details to emerge. Stay tuned for more updates, and don't let your flip flops melt on the asphalt!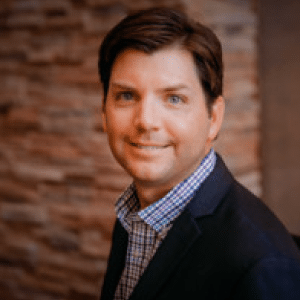 Brandon Barfield
Brandon Barfield is the President and Co-Founder of Student Loan Professor, and is nationally known as student loan expert for graduate health professions. Since 2011, Brandon has given hundreds of loan repayment presentations for schools, hospitals, and medical conferences across the country. With his diverse background in financial aid, financial planning and student loan advisory, Brandon has a broad understanding of the intricacies surrounding student loans, loan repayment strategies, and how they should be considered when graduates make other financial decisions.