April, 2017: The recent story regarding Student Loan Forgiveness that has appeared in the New York Times and elsewhere seems to be causing unnecessary alarm among medical graduates who are pursuing PSLF. Indeed, the Dept of Education did retroactively deny confirmation letters of eligible payments for two employees of the ABA, which is a 501(c)6 non-profit, and two other non-profit organizations which are 501(c)6 and 501(c)19 organizations, respectively.
Per the Dept of Education website, these non-profit statuses are NOT expressly listed as qualifying organizations for PSLF, therefore the Department reserves, and probably SHOULD exercise, the right to review these letters for validity. There is nothing new or surprising here, and in fact FedLoans has since acknowledged their own error in confirming these qualifying payments where the language regarding the qualification of these particular entity types is nebulous.
Non-profit hospital systems are typically set up as 501(c)3 entities, and these types of non-profits are expressly listed by the Department as qualified organizations for PSLF . That said, I'm certainly not making any guarantees here of the availability of PSLF for young doctors, or suggesting this program won't be altered to impact future – and possibly current – borrowers.
Existing proposals with bipartisan support already indicate that changes to reduce the cost of this program are coming. But in my view, the recent narrative circulating the media suggesting that the Dept is denying claims to qualified borrowers is misleading to those directly employed by 501(c)3 entities.
So in the immortal words of Public Enemy… #dontbelievethehype. I might even suggest that the level of detail the Department is taking to confirm eligibility should be considered a promising development.
Jason DiLorenzo
Executive Director
Doctors Without Quarters, LLC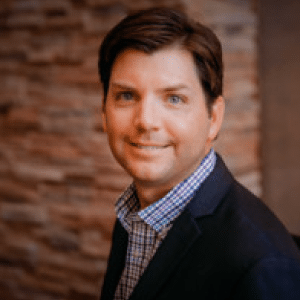 Brandon Barfield
Brandon Barfield is the President and Co-Founder of Student Loan Professor, and is nationally known as student loan expert for graduate health professions. Since 2011, Brandon has given hundreds of loan repayment presentations for schools, hospitals, and medical conferences across the country. With his diverse background in financial aid, financial planning and student loan advisory, Brandon has a broad understanding of the intricacies surrounding student loans, loan repayment strategies, and how they should be considered when graduates make other financial decisions.