Season's greetings to you all, our clients and readers. We hope this update finds you full of good cheer this holiday season! The Biden administration continues to serve the role of Santa "Pause" by extending the CARES Act payment halt again and cementing waivers to the PSLF Program. If you'll turn your attention away from this unpredictable college football season, allow us to elaborate:
CARES Act Payment Halt Extension
We reported on November 14th that the 8th Circuit Court of Appeals struck down Biden's loan forgiveness plan. The administration responded the following week stating that it would take the case to the Supreme Court. Predictably, in response, the student loan payment and interest pause has been extended while this plays out (the CARES Act). Click here to read how these changes could impact your student loans and your tax filing strategy.
The one-time account adjustment just became a very big deal
On April 19th the Dept. of Education announced a "One-Time Revision" of payment counts so that borrowers could achieve additional progress toward IDR forgiveness programs, as well as PSLF. This revision aligns closely with the PSLF Waiver, and awards forgiveness credit for several loan statuses that previously did not qualify. After a huge response during the final days of the PSLF waiver ED suddenly announced two critical changes to the one-time-revision which make it more generous. If you currently have or previously had a FFEL loan, or you made payments using something other than an IDR plan, you'll definitely want to learn more about how this can benefit you.
Update on Devry (Borrower Defense) settlement
Final approval for the $6B Borrower Defense case was granted on November 16th, but the schools continue to push back. Several schools have complained about the lack of procedure and investigations of the now 443k individual claims. One school stated that "in most instances, all the Department has before it is unproven and yet-to-be-adjudicated allegations, but the agency is nonetheless deeming schools guilty without further process or explanation." Many of them have banned together under joint legal representation and have implied they will take the case to the 9th Circuit Court of Appeals. In other words, this isn't over. Click here for the latest on this developing story.
COVID-era payment refunds
Have you made any payments on your Direct loans since the payment pause began in April of 2020? If you're trying to pay down your debt while interest rates are at 0% then bravo for you! But if you made payments in error before you heard about the pause, you're pursuing PSLF, or you think you'll get Biden's $10-20k forgiveness (if it gets approved), then you may be regretting that decision. If so, you can have any payments made since March of 2020 refunded if you'd like. If Biden's plan gets approved, and you paid your balance below $10/$20k, your refund should happen automatically. Otherwise contact your servicer via phone or email to request the specific payments you want returned.
DWOQ Price Increase
We've all seen the 8% YOY inflation numbers the past few months, and the pain is real for all of us. It is with heavy hearts that we must increase the prices for our one-time consultations to $419 beginning January 1st to offset these rising costs. So, if you've been on the fence about working with us, or it's been a while, get registered by December 31st to lock in today's pricing. Annual subscribers will not see a price increase!
The headlines will decide whether we post another update before the new year. If not, our team here at DWOQ wishes you all an enjoyable holiday season and a prosperous new year!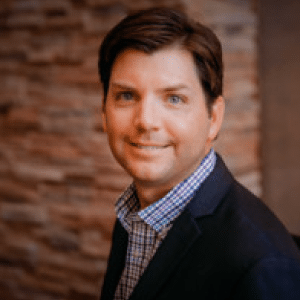 Brandon Barfield
Brandon Barfield is the President and Co-Founder of Student Loan Professor, and is nationally known as student loan expert for graduate health professions. Since 2011, Brandon has given hundreds of loan repayment presentations for schools, hospitals, and medical conferences across the country. With his diverse background in financial aid, financial planning and student loan advisory, Brandon has a broad understanding of the intricacies surrounding student loans, loan repayment strategies, and how they should be considered when graduates make other financial decisions.