Update August 10th, 2020
By Presidential Executive Order, the halt of accruing interest and payments has been extended out to 12/31/2020. The extension applies only to the same federally-held loans as the original CARES Act and will most likely be implemented without any action needed by borrowers, but this isn't confirmed yet, nor is the counting towards IDR and PSLF forgiveness of time spent in the "administrative forbearance" AFTER Sept. 30th. See below for our original CARES Act summary, and stay tuned for further updates.
May 1st, 2020
We wanted to provide an update as we have some clarity on a few items that were unclear since our last announcement…
As was previously announced, accruing interest and payments are halted as of March 13th, and through Sept. 30th. Loan statements should now show 0% interest, and servicers have enacted payment suspensions.
If you have made any loan payments through ACH since March 13, these payments are eligible for a refund by contacting the loan servicer. HOWEVER, if you're not in an economic hardship, we are suggesting holding off on contacting servicers immediately. Over 20 million people have submitted jobless claims since March, and the servicers are buried. The payment suspension WILL happen automatically if it hasn't already, even if you're enrolled in autopay. We will continue to provide updates and reminders as this evolves.
Income-Driven Repayment plans that were set to renew during the loan suspension period have been extended 6 months. For example, if your recertification date was in June of this year, it's now on the same date in December. No action is required on your part, but any borrower is welcome to recertify sooner by taking proactive action if they wish.
Similarly, anyone wishing to make loan payments over the next 6 months may do so manually; these payments will be applied to outstanding interest first, and then principal.
Graduates entering non-profit employment are able to consolidate their loans after they graduate and select a PSLF-qualified Income-Driven repayment plan. Your grace period does not qualify you for PSLF, but the administrative forbearance in the CARES Act does.
The CARES Act does NOT apply to private, institutional, most FFEL (2010 or earlier), Perkins and other non-Direct loans. Loans refinanced to a private lender (Sofi, Laurel Road, CommonBond, Splash, etc.) also are NOT eligible for the stimulus.
Please also note that we are updating our Facebook page frequently as the market evolves, so if you don't follow us there already, please do! www.facebook.com/docswoquarters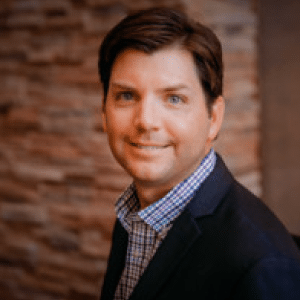 Brandon Barfield
Brandon Barfield is the President and Co-Founder of Student Loan Professor, and is nationally known as student loan expert for graduate health professions. Since 2011, Brandon has given hundreds of loan repayment presentations for schools, hospitals, and medical conferences across the country. With his diverse background in financial aid, financial planning and student loan advisory, Brandon has a broad understanding of the intricacies surrounding student loans, loan repayment strategies, and how they should be considered when graduates make other financial decisions.