'Tis the season of joy, gratitude, and festive cheer! As we prepare for Thanksgiving and begin to reflect on what we're thankful for, I'm guessing student loans are not the first thing that comes to mind. In fact, getting rid of student loans is probably at the top of your Christmas wish list. But hey, student loans are a financial tool which help us earn that degree, get into our chosen career, and pursue the rest of our dreams. And for that, I suppose we can be thankful. Let's try to find some other things we can be thankful for in this newsletter. 
Department of Education Takes Action Against Mohela 

The word is finally spreading about how many borrowers are experiencing account problems right now. Additionally, investigations are revealing a slew of issues which show that servicers are not only sending out bad info, but they are also out of compliance in a number of areas. In response, the Department of Education announced that it would be withholding Mohela's $7.2M contract payment for October. Ouch!!  
While we're tempted to say "Yeah! Stick it to 'em!", I do not think this is a good move at all. One of the major causes for this current debacle is that Congress did not give the servicers the much-needed pay increase they asked for this summer in order to staff up and train their new employees. Taking more money out of their pockets right now is unlikely to generate a positive outcome for borrowers. Inside sources tell us that customer service representatives are regularly walking off the job because they cannot handle the stress of being yelled at all day. We're also getting reports of lawsuits pouring in. It's becoming a bad situation all around.  
Thankfully, the Department of Education has also directed servicers to place all affected borrowers into administrative forbearance until the problem is fixed, adjust to zero any interest that accrues, and credit them with progress toward public service loan forgiveness and income-driven repayment. And honestly, that is probably the best solution in the short term.   
The most practical advice we can give you right now is that if you do call your servicer for assistance, be sure they put your account into this new "Department of Education mandated forbearance" while they work on your account. And while you may want to vent out your (very justifiable) frustrations to that call center rep, you may be better off taking the "catch more flies with honey" approach.  
Feedback from Our Call to Action  

After dealing with our own servicer frustrations around here, we sent out a call to action earlier this month and encouraged those of you who were having issues with your servicer to contact your elected representatives. We received some great feedback from this initiative, with many customers telling us they took action and got some responses. At least one borrower said they left a voicemail, and their Congressperson called them back and wanted to hear the full details of their issue. What? A government representative actually concerned with their constituents? I think we just found something else to be thankful for! 
Confirmation About Our Forgiveness "Plan B" Suspicions 

Last month we shared some insight we received from the Negotiated Rulemaking sessions which are taking place October through December. The topic of discussion centers around what the President's "Plan B" for mass loan forgiveness might look like. The White House recently released a statement which confirmed they are not aiming at mass loan forgiveness as originally planned, but they will instead focus on specific demographics which they feel have a legitimate hardship attributable to student loans. While this new plan is unlikely to impact as many borrowers as the first attempt, two specific groups of our readers may be positively impacted by this: physicians and veterinarians. Nearly every resident physician (prior to the new SAVE plan) saw their debt levels rise during training due to accrued interest. And most new veterinary graduates who are pursuing 20/25-year forgiveness through Income-Driven Repayment plans also see their loan balances go up in the first 5 to 10 years. But as you can read in the official announcement, the administration sees this as an injustice and is looking to provide relief. They are not likely to wipe out the entire debt, but there is a decent chance that accrued interest could be eliminated. So, stay tuned! 
New Accountability Rules for Colleges 

Finally, for our readers who have a few more years of school ahead of them, you'll be happy to know that the administration finalized a new set of oversight rules for colleges. These are meant to protect students from some well-documented issues, including institutions who go bankrupt, or offer expensive degrees which often do not even lead to jobs. We won't get into the weeds with this blog, but you can read the specifics here if interested.  
Thank You 

That's enough student loan news for this month. We want to take a moment to express our heartfelt gratitude to each and every one of you – our valued readers and clients. It's through your stories, resilience, and determination that we find inspiration. As we wrap up this month's newsletter, know that we are deeply thankful for the privilege of being a part of your financial journey. Our team wishes all of you an enjoyable Thanksgiving holiday with your friends and family. We know many of you will still be on the clock on Thursday because you're staffing the ERs, clinics, and otherwise doing the jobs that never stop. We recognize your commitment, and for that, we are especially THANKFUL for you!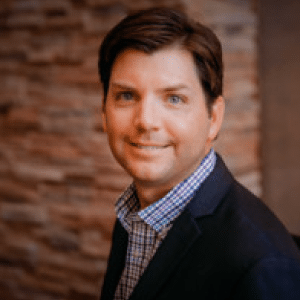 Brandon Barfield
Brandon Barfield is the President and Co-Founder of Student Loan Professor, and is nationally known as student loan expert for graduate health professions. Since 2011, Brandon has given hundreds of loan repayment presentations for schools, hospitals, and medical conferences across the country. With his diverse background in financial aid, financial planning and student loan advisory, Brandon has a broad understanding of the intricacies surrounding student loans, loan repayment strategies, and how they should be considered when graduates make other financial decisions.